What is YFTL?
YFTL (Your Friend the Lens) is a local business set out to preserve memories whether it's at Grandma's 80th birthday, at the park where she says, "I, do", his first baby picture, her first baby bump, their first prom, or the business's annual Christmas party. We want to make sure that our friends have fun while being themselves or being that person that they always wanted to be because... we simply enjoy it. Here at YFTL, we offer different styles of photography and with our eye for creativity and direction, we help you set a theme, provide make-up, location-setting and also wardrobe for your photo-op. See, It's more than just taking pictures, we are in the business of making lasting memories...



Creative Direction
Introduce a new way to create memories with "add-on specialities" including creative direction where the client has the option to become the director of their own photo shoot. Our clients can have the novel thrill of creating their own vision with an A+ staff to make them feel like a true professional. These are the "add-on specialities" we offer.
Make Up
Location-Setting
​
Styling
Creative Assistant 1 & 2
Creative Meetings
Powered by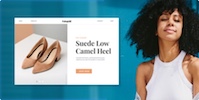 Create your own unique website with customizable templates.